The decision to take armed security teams onboard a vessel is by no means straight forward; the market is varied and the legislative environment is ill-defined.
By leveraging the Dryad Global protective security brokerage service (ORION PROTECT) you are able to save significant time in resourcing your requirements whilst ensuring access to an excellent independent service and best market rates from highly vetted and approved suppliers.
Our Strength: Independence and Impartiality.
We understand the complexities and conflicting interests when it comes to the placement (or not) or armed security teams. Dryad Global is well respected in the industry for plain-speaking impartiality and our risk assessments can help our clients to present a strong case according to the understanding of the real risks posed by a transit.
Risk Assessments are commonly available, however often these are provided by providers who are invested in presenting high risk scenarios. At Dryad Global, our independence allows our teams the flexibility to report risk as it is rather than as it is perceived. This allows you to make intelligent decisions about your employment (or otherwise) of armed security teams.
Managed Process
From Due Diligence to Post Transit Reports
Our highly experienced brokerage team have built a broad range of approved and vetted suppliers throughout both the Indian Ocean and Gulf of Guinea trading areas. Our team specialise in providing a very low-friction service ensuring that our clients can select a high quality, fully vetted team that fits their exact requirements. The whole process is fully managed saving you valuable time and money.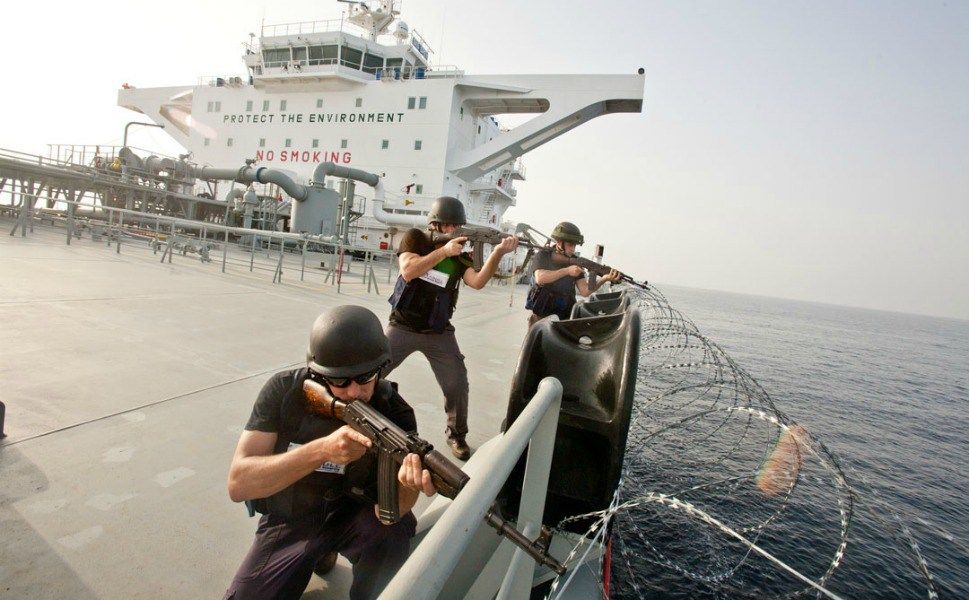 Vetting & Due Diligence

Blind-bid Tendering

Team Co-ordination

Flag Authorisations

Contingencies and Variations

Post Transit Reports

Invoicing (validation and checking)
Our brokerage service is ideal for operators and charterers who conduct relatively infrequent transit in high risk areas that might require an armed security team or security escort vessel. The significant burden of conducting due diligence on Private Maritime Security Companies (learn more here) and the process of putting out to tender, placing teams and managing contingencies means that it can be onerous for those conducting ad-hoc high risk transits.
Our team also very familiar with the time sensitive nature of requests and are well configured to facilitate short notice requirements where these exist. Our ability to manage the process of resourcing armed guards allows you to mitigate the impact of short notice requirements upon your business.
We know how tedious it can be to get multiple quotes (especially when time is of the essence) and that unless you are a large customer you probably don't get the service or pricing that you would like.
Leverage Our Buying Power and Service Level
We operate a pool of fully vetted and licensed providers. Each provider submits a blind bid for every transit to give our clients a range of price options based on current rates.
This process ensures our clients can review a range of transit prices based on our negotiated discounts and removes the need to consult with different providers individually.
Win Win
Our ORION PROTECT clients don't get stuck in contracts with one provider with creeping prices and benefits from time and cost savings. Our pool PMSCs benefits from a reliable source of revenue via our brokerage and we win because we have provided a great service at no cost to you. (DG receives a payment from the PMSC for submitting their tenders)
Our pool of PMSC partners have to reach a high bar. From financial stability to management practices , all have to undergo regular checks so that you can be assured that you are getting the right quality. We do not chase the lowest price and nor should you because any business driven to the bottom is not far from failure.
Oil majors approved and top-tier industry compliant. We work with our partners every day so we know and monitor the quality and
our long-term relationships ensure that any challenges are met promptly and fairly.
There are

no up-front or hidden fees

the quote you receive is what you pay.

No cancellation charges

as long as the team has not been mobilised (we need to stay fair to everyone!)
You contact us with your requirements by filling out the request form so that we have all the details we need to get started. When you decide to appoint a provider for armed security teams or security escort vessels the contract will remain between you and the provider at all times.
You will receive a confirmation email and reference number and our team will start the process. If the transit is not fully fixed that's ok and if we need further details we will get in touch.
Our pool PMSCs are invited to tender by blind bid - we curate and chase the submissions to ensure timely returns.
Offers put to you within 24hrs or sooner
with at least 3 providers bidding for the work where possible.
You select the provider of your choice and we take it from there - keeping you in loop with email communications so that you can see with confidence that arrangements are progressing. We handle the administration including flag state approvals if you wish us to and see the placement all the way to checking and sending you the invoice from the PMSC
A People Business Focused On You
Real people, real experience, no automation

(actually, there is a lot of automation, you'd expect that of a business like ours, but we don't make you feel like you are stuck in a process).
Our bespoke analysis is put together by a highly experienced team of analysts; each of whom have extensive industry-specific intelligence experience and unparalleled contextual knowledge.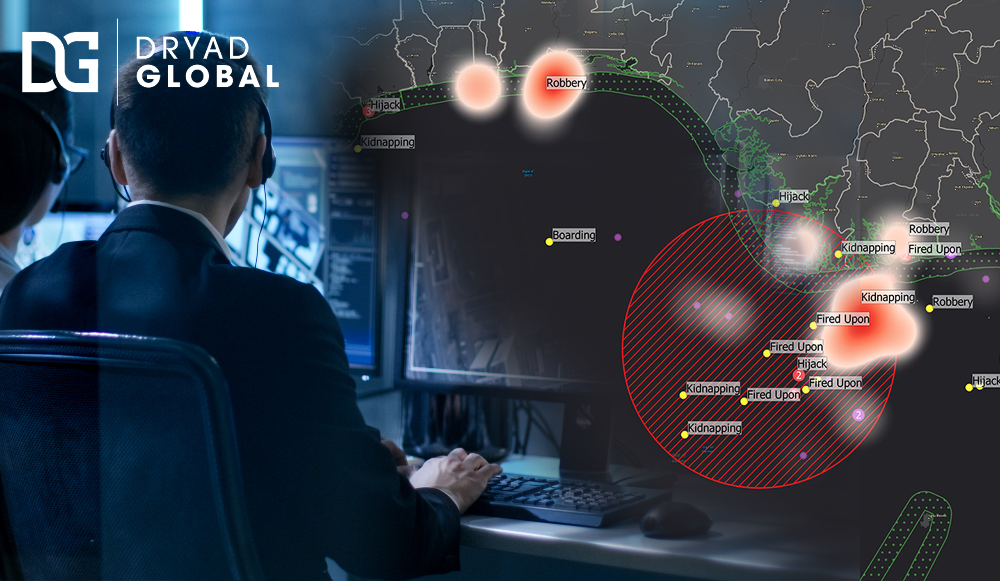 The Dryad Global Proprietary Intelligence Cycle

was forged by combining the best practices in the intelligence and commercial sectors; brought to you by a team that cut their teeth in the real world.