The almost limitless flow of information makes it increasingly difficult to distinguish between genuine risk and collective sensationalism. In many instances the true nature of risk is misunderstood, leading to potentially significant impacts upon commercial operations. 
The maritime industry faces

significant and dynamic threats

in many parts of the world.

Your planning processes require you to

juggle

and prioritise

information from multiple sources quickly

,

understand

ing

and process

ing

region

al

,

context

ual

and

emergent

events.

Missing information or making the wrong assumption about a routing could have serious commercial consequences.
Dryad Global can offer you the assurance that our

BMP 5 and ISGOTT 6 compliant

Transit Risk Assessment

product will safeguard you against making miscalculat

ed decisions, save you valuable time and ensure the most economically fina

n

cial route is selected.
Our Transit Risk Assessments are a highly detailed

route and port access risk analysis. It provides you with the context, current threats to maritime security and recommendations to operate in

as safe and commercially viable manner as possible

.

Human analytical power goes into every one of our assessments looking into the specific threat profile to your people and assets.
Automated

online

risk

systems w

ill

claim to use machine learning to provide a

forward looking

voyage risk assessment

. However these systems only

provide

a quantitative risk rating

based on historical event trends and fall significantly short of

BMP5 and ISGOTT6

compliance.

S

olely relying on computer generated risk analysis may leave

a company legally exposed,

if

due diligence

and

accountability

during the planning phase

haven't been fully considered.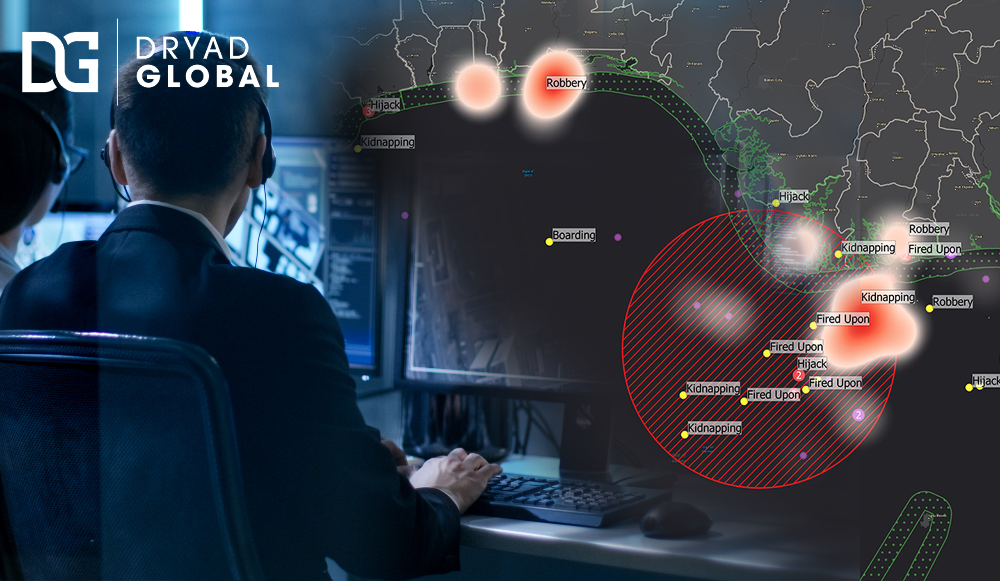 When operating throughout regions, with often complex security dynamics, Dryad Global strongly recommend the use of a bespoke Transit Risk Assessment. The Safety of Life at Sea for all crew members and the protection of assets takes absolute priority. It is for that reason Dryad Global offers clients an

industry leading Risk Assessment service

operated by real people contactable 24/7.
We at Dryad Global offer our clients focused and attentive

individual

expertise. Whilst we aim to harness the power of r

isk analysis tools that rely on machine learning and AI, these are a long way off being able to replace the vital human expertise that underpins our analytical output.
Your Transit Risk Assessment
Each assessment is created based on the unique parameters of the vessel and voyage plan. It is

cross referenced against

the latest global intelligence reporting,

historical

and contextual

dat

a

,

weather

patterns

and

routing

nuances

to provide a

n industry leading

transit risk assessment

.
I

f your decision point is imminent due to a chartering decision, we will work with you to meet your deadlines as needed.
What's Included in the Transit Risk Assessment?
Your transit risk assessment provides a comprehensive overview o

f

maritime risk between the port of departure and arrival

, these are provided alongside a set of transit

options

to balance the plan

against

the

risk appetite.

The

user friendly

overall risk

rating is backed by detailed fundamentals and recommendations

which include:
Grasp the context easily.

Graphical and thematic overviews of the maritime security risks

present in the key transit areas

.
Specific reports based on the metrics that matter.

Risk profile

takes into account

the main vessel parameters

and weather for the intended rout

e.
What your Master needs to know.

Clear and concise

overview of

c

riminal methodology including targeting

and

activity for the planned transit route.
Breakout of threats

by category including
Threat of Approach and Irregular Maritime Behaviour:

 

Threat of Illegal Boarding: 

 
Threat of Hijack & Kidnap: 

 

Threat of Vessel Robbery: 

 

Threat of Shots Fired at Vessel:

 

Threat of Interference from Military & Parliamentary Forces: 

 

Threat from Geopolitical events:  

 
Threat from Environmental Factors: 

 

In
How does it work?
Step 1
You submit your request via our online form - Reduce the amount of time you have to spend and leave it to us. Online forms ensure we have all the details we need and don't have to bother you with to-and-fro emails Your inbox is busy enough. Pay online or set up billing/invoicing details when you submit your request
Step 2
We allocate the request to the specialist for your area and they will get to work. We have a global team so it might done while you are sleeping.
Step 3
You will receive notification of your completed TRA within 24 hrs. This is deliverable straight to your inbox or downloadable via our secure portal.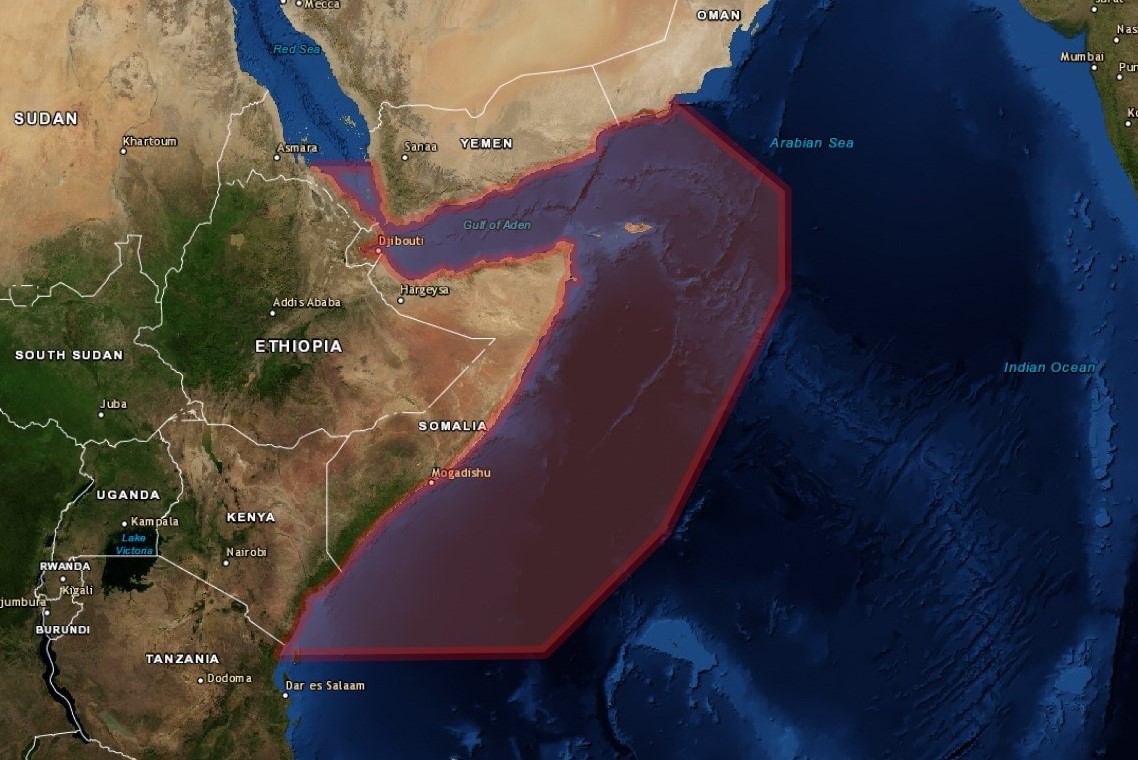 A people business focussed on you
Real people, real experience, no automation

(actually, there is a lot of automation, you'd expect that of a business like ours, but we don't make you feel like you are stuck in a process).
Our bespoke analysis is put together by a highly experienced team of analysts; each of whom have extensive industry-specific intelligence experience and unparalleled contextual knowledge.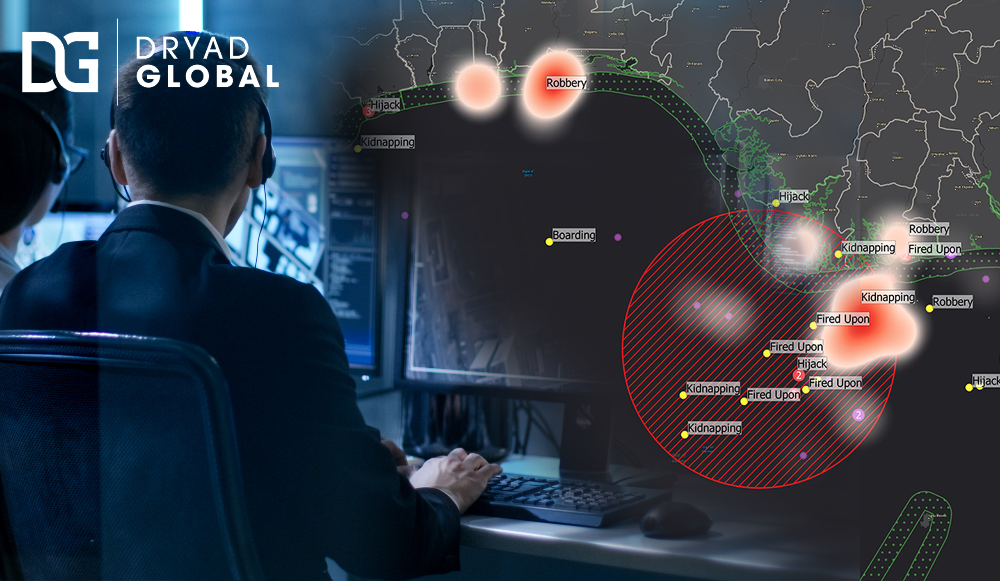 The Dryad Global Proprietary Intelligence Cycle

was forged by combining the best practices in the intelligence and commercial sectors; brought to you by a team that cut their teeth in the real world.
Ad-hoc support
Want to try it out?
Just follow the link below and you can submit your request directly
Regular requirement
For convenience and assurance
The most cost effective way that we provide TRAs is through a subscription service this way we get to understand how we best integrate with your
workflows.
From USD 799/mth